I felt weird and restless last night, and I still feel that way to a degree this morning. I have paper and memorizing crap to get finished today, as usual, but I wanted to put something here about happiness and love and sweetness and beauty and all kinds of other nice wonderful things just because I feel like being uplifted today. So here are happy/pretty/lovely/wonderful things: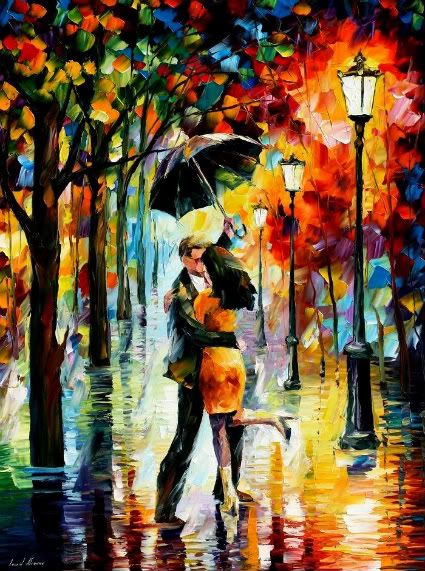 I love
this artist's
work. This one is "Dance Under the Rain." It's so vibrant! And so happy! And romantic! And *sigh*...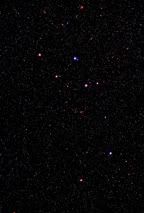 This is
Delphinus
, my very favorite constellation. I can't wait for summer to get here for a lot of reasons, and one of them is my knowledge of the Summer Sky, as it were. I took Astronomy during a summer semester in college and, though I just love constellations in general, I am much more familiar with the ones in the summer.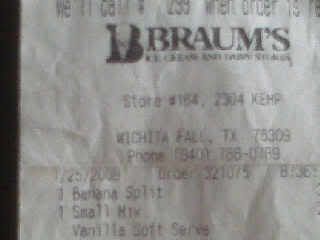 Sometimes images change the way you think about things. This one did. :)
Ok, I have to say now that I have been trying to find happy or fun or wonderful or whatever songs for like 3 hours and while I recognize that I should probably dedicate an entire blog to them, I am not going to. So here is the music portion of this happiness blog (I'll be sure and indicate contributors):
Saturday Nite - Blitzen Trapper
This is on one of those new albums that Rümmi gave me. It's a lot of fun and very catchy. I actually was going to put this on here even before I looked at the lyrics and realized that they're super cute.
Sing - Travis
This band good pretty much any time I hear them, but this song is particularly happy. Yay for singing!
Istanbul (Not Constantinople) - They Might Be Giants
I have to give Joel credit for this one. What a great song! Seester and I have our own parts we always sing when we hear this. I am probably the alto, because that's what always happens. Love it.
Closer to Mercury - Wheat
Another band with a TON of really happy cute songs. Another one I accidentally thought was really sweet sounding and then looked up the lyrics and it was. Happens less often than you'd think.
When A Man Loves A Woman - Percy Sledge
This takes me back to my days working retail in a department store because it would come on the cheesy radio they played over the speakers. I still think it's delightfully, swooningly romantic. So slow dance-able.
It Only Takes A Moment - Originally by Michael Crawford in Hello Dolly, but included here as part of the WALL•E Soundtrack
*SIGH* I love this movie, and this song, and it's so wonderful and pretty and simple and sweet and perfect... This came up on in the Shuffle search earlier and immediately made the list. SO good (movie, song, all of it)
Well, after many hours of research and hyperlinks, there you have it. A blog about happiness!! All because I woke up this morning feeling restless.