So I was in the middle of looking for pictures for a happy blog dedicated to my Alyssa friend (I love you!) and I got distracted looking for something in my room. I then heard what sounded like something hitting a window and the blinds moving around in what I thought was the living room. It wasn't.... the living room. It was Rümmi's room.
That's a quarter.
Where it landed.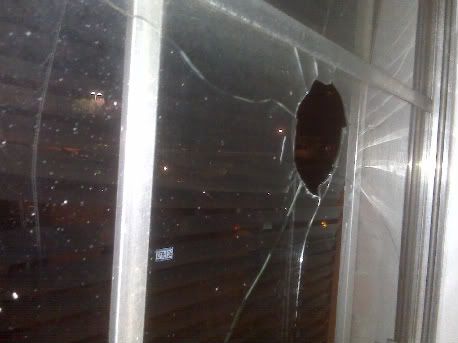 The damage from inside.
And now I get to try to do some homework. Yeah. Right. What's probably worse is that the first instinct that ALL of us had was that someone was mad that I was singing all the time. :'-( It did go through the window right where I was sitting to practice: at the damn piano. FABULOUS!