I am not sure how I feel about this thing...
It literally tracks who's visiting whatever site it's active on in real-time.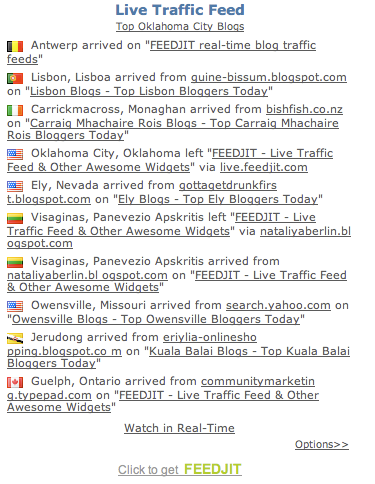 This is a screenshot from www.feedjit.com. You can see where I am "Oklahoma City"
Creepy.
I mean, it's kind of cool, but it just seems very Big Brother to me. If you go to the "Watch in Real-Time" link, it can also tell you what operating system you're using, what site you came from if you're arriving and where you went if you're leaving.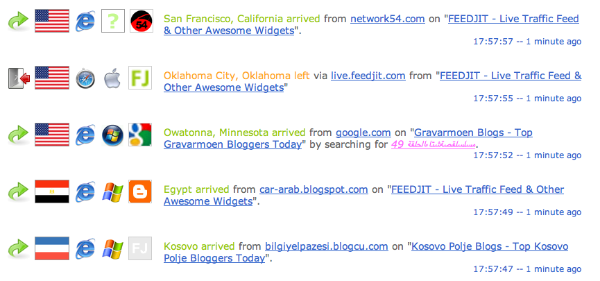 Another screenshot. I apparently left Feedjit.com to go to livefeedjit.com on Safari on an Apple operating system... This isn't creepy?
Anyway, what do you think?