As tends to happen, Joel said I ought to listen to a band called
Parachute
because I would like it and... I did. (They sound like a more palatable Gavin Degraw, but anyhow). The video for "She is Love" is VERY cute (watch
here
), but I prefer the acoustic version on the album. So here's today's pretty picture and song post!

She Is Love - Parachute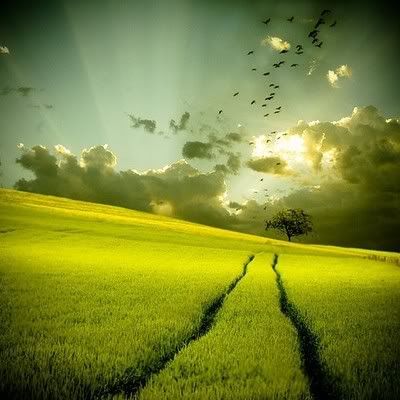 I think this is pretty!
But it does contain obviously "bloggy" elements: tree, sky, blurred edges, birds
On an unrelated issue: why are balloons such a popular item in bloggy photos here lately (Exhibits
A
,
B
, and
C
?) I am not gonna lie, I like bloggy photos (you know, the ones that are arty and original and blurred on the edges with the saturation down and the focus on one specific and usually ironic thing?) and I have even posted arty photos, because they are bloggy. And arty. Anyhow.
There is just some typical subject matter in bloggy photos (flowers, sky, trees, lens flares, birds, skinny girls with flawless skin, disheveled hair and billowy short dresses), I just was mildly curious how balloons got into the mix. And typewriters? And cameras.
It's also funny to me how formulaic some bloggy photos are. I can make a bloggy photo in about 3 steps: reduce saturation, up contrast, add blurred edges/vignette. Ready? Here it is: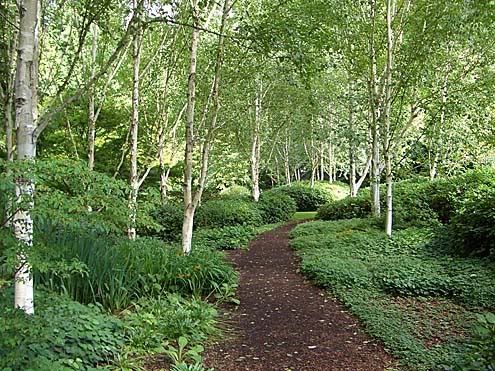 This is actually a photo from a college with a degree in landscape design. Truth be told, it was hard to find a landscape photo that wasn't already bloggy.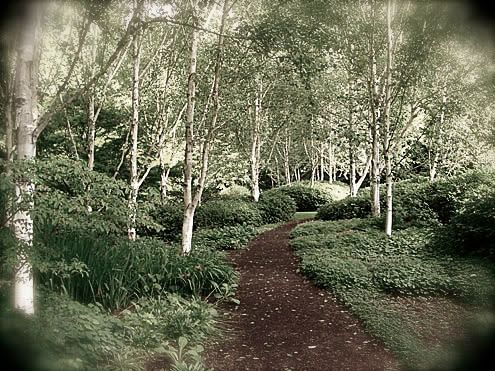 Blogified. Caption possibilities:
"My heart is here..."
or
"silence breaks me"

(Create your own!)
Well, this was longer than I expected it to be...
(THAT'S WHAT SHE SAID!!!)
Ok, enough harping on the bloggy world. As
is
obvious
, I like 'em, too, but that doesn't make them any less predictable. :)
photo
here