In the continuing saga of
purse/car/apartment change
, I stopped by the bank at lunch to be informed that they (unlike the bank back home where I worked) virtually
require
change to be rolled for them to take it. Otherwise they have to send it off...?
I have no idea.
I'll let you guess what
I
was doing after lunch today: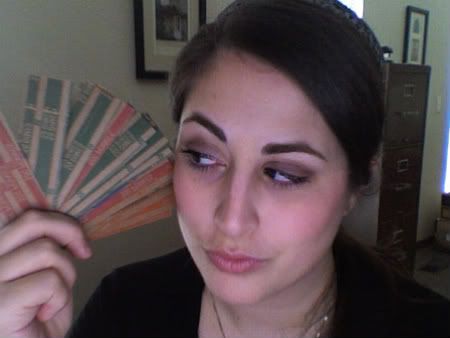 And a little GPOYW (Gratuitous Picture of Yourself Wednesday) for ya, too



Pre-rolling



All rolled up.

So I'm going through the drive-thru to get real dollars after work. Yippee!