(In the midst of a conversation about mountains, ocean and big skies)

Him: Why can't I have it all?
Me: Nobody can ever have it all.
Me: You can continually strive for "it all" but if you could really attain perfection... what after that? There will always be something else. This isn't a bad thing.
Him: Bullshit. A perfect life can be had.
Him: It is finding what you love, finding a way to get paid doing it, and doing it in a place and with/around people you love.

Oh.

Well, yes. That would be pretty close to perfect, huh?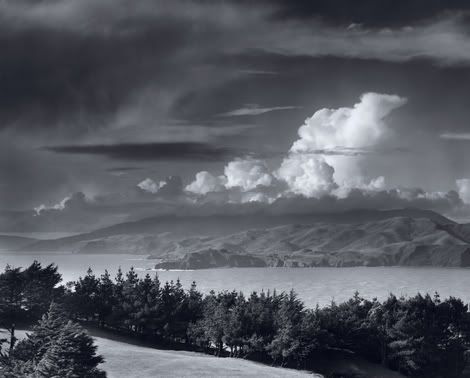 Ansel Adams, Golden Gate Headlands, 1950