I updated my Facebook status to let the world know that I am done with all my school responsibilities this semester (THANK GOD) and my friend John said, "Finally your tweets might be less of a downer all the time... ;)"
So, I formally apologize for my lack of characteristic up-ness in these recent times. At this point, I will not obsess over grades and school and whatnot, as there's not a thing I can do about it (This is my Hakuna Matata reflex. I have talked about it a little
before
). I'll probably check the online grade postings like it's a cast list waiting to go up, but stress time is officially over.
I absolutely cannot express how glad I am that it's finally summer. I was very, I guess
resentful
is the best word for it, resentful this semester with regard to my classes. The relief of knowing that all I am truly responsible for is showing up to work is just... so.... nice... *sigh*
I have very high hopes for this summer, too. Last summer was great, don't get me wrong, but my job kept me completely tied to OKC. I literally left the city for 2 days. This will NOT be the case this summer. I have concerts and operas and digging for diamonds (yes, I'm serious. How
ama-za-zing
does
this
look??) and who-knows-what else I want to do. Even if I don't get to do all (or heck, any) of it, just having the ability to get up and go feels so good.
And because I'm all about lists, I'm going to make a Summer List. I was going to call it a "To-do" list, but it's not really that. It's more of a "All the things I may have in store for me this summer" list:
I should also include a couple of not quite as fun (but VERY IMPORTANT) things:


Learn the Four Last Songs by R. Strauss for my recital


Do research and/or begin work on my thesis


And that's just the stuff I know off the top of my head. I haven't even thought about 4th of July or my birthday (turning 25. Whoatown.) at the end of July or ever seeing my dad in southish Texas or just going to Wichita Falls at random to see Seester,
Li'l Brudder
, and my mom. This is going to be awesome.
Summer, I have waited all semester for you to get here:
Let's do this.
Thought I should introduce Li'l Brudder properly, but aside from pics of him with a jewfro, I can't really find a good picture. So ignore my retarded expression, if you don't mind: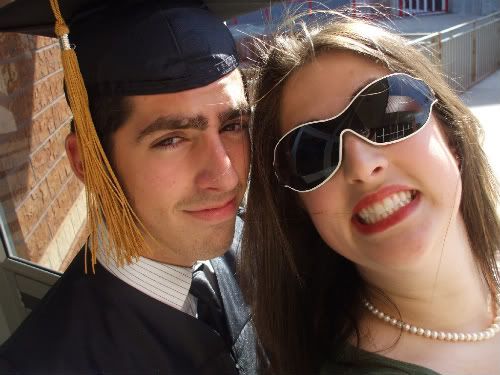 However, I also think his jewfro is endlessly hilarious, so here's Brudder and Pops a while back ago: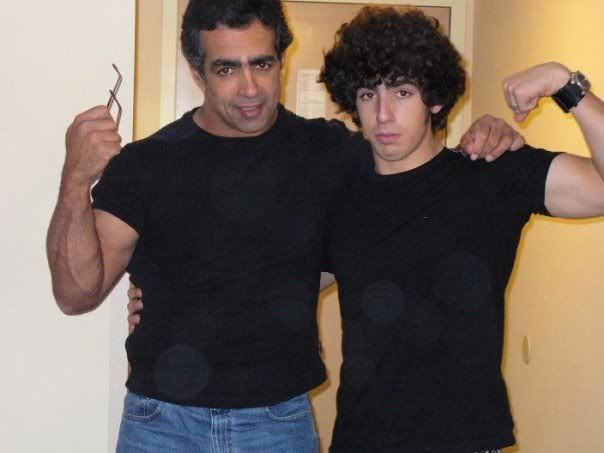 lawls.