In summer, the song sings itself.
-William Carlos Williams
My whole life feels l like a huge sigh of relief. I'm serious. Like, all of it. I don't even get overwhelmed feeling when I think about future stuff I have to get accomplished. I don't have to go to work until 1pm on any given day, and I have time to clean my apartment and eat better and play lots of WoW and watch lots of movies (sometime by myself, though I prefer it otherwise) and all kinds of things that I never feel like I have time for during school.
I think I'm going to watch TV all day at work today. *sigh* :-)
Anyhow, this is an official "Thank You" to summer for finally arriving and smiling its opportunity in the way that only Summer can.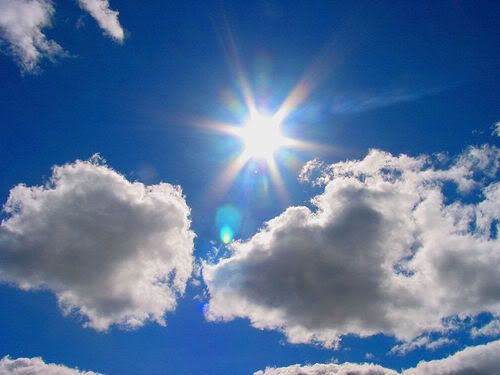 Summer Sunshine