This was SOO much fun!! Wow... Killed a couple of hours pretty efficiently, too. And mine only cost about $20 bucks. I was pretty impressed with myself. Lookie:
Dangly earrings and bracelet to match my new shoes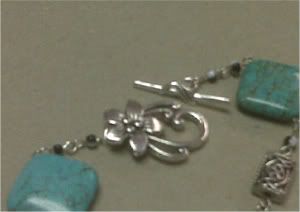 Clasp detail (SO cute!)
What the earrings look like on
Super fun. Will do this again for sure.