"I don't think people are meant to be by themselves. That's why if you actually find someone you care about, it's important to let go of the little things, even if you can't let go all the way. Because nothing sucks more than feeling all alone no matter how many people are around."

- Dr. John Dorian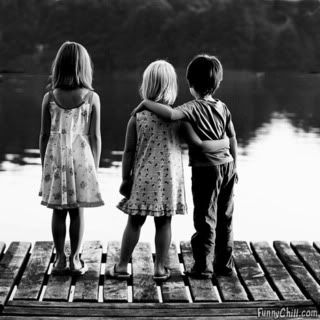 I am quite accustomed to being a third wheel. I like to think that I'm not too awkward about it and that I handle it with an amount of grace most of the time. Here lately, though... it's reaching a breaking point. I know that I am beginning to sound like a desperate, crazy person, but for real. I love all of my friends, it's just that they're all IN LOVE with each other and I feel like a bigger and more hopeless disappointment to myself after each time we all hang out.
I think the thing that frustrates me so much about it is that I can't force it to happen any faster than it just will. "It" being meeting a dude I can stand to talk to for more than 30 seconds that doesn't find me repulsive. I've started to have these really disconcerting thoughts lately like, "Maybe I just never will meet anyone. Maybe I'll just be alone forever," and let me tell you what, that will put a damper on your day in a hurry. I have just never had that thought occur to me. I
will
get married. I
will
have kids. These haven't been optional life occurrences. But, again, I can't do it by myself and I suck so bad at the meet, chitchat, play the game part that my future is looking rather bleak at the moment. Anyway, just venting my thoughts to the internet again.
And more bad news: One of my very favorite websites
drop.io
is closing because Facebook bought them. I am incredibly sad about this and that also means that after December, you won't be able to hear or download the music on my blog. As it is, I can't upload anything new, either. Luckily, this was already on a different drop.


Ghosts - Laura Marling
Hopefully, I can find a suitable substitute. :(