Yeah, yeah. I know I haven't posted in
several
days, but I really haven't had anything I feel like sharing with the blog-o-whatever. Sleeping in, harassing the financial aid office and eating cheese are hardly blogworthy topics (and that's even considering that my definition of "blogworthy" is pretty loose) but that's all I've been doing for the last few days, so meh.
School will start up for me on the 24th, so THAT will offer much to be blogged about, I'm sure. Speaking of which, I should really find out when auditions are for
Die Fledermaus
so I can re-learn the aria from that show. I have actually DONE the show before, so that will be a lot of fun and a very interesting experience to do a show for the second time. It's been about four years, as I was Rosalinda my senior year of my undergrad. I fervently wish I had pictures, but alas, no.
Anyprocrastination, I just wanted to let everybody know that I haven't forgotten about the ol' blog. I just haven't had anything to say.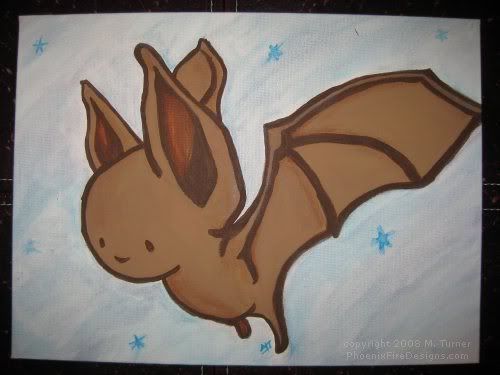 Die Fledermaus. Get it?